The Team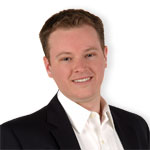 Joshua Beebe
Partner
Mr. Beebe joined Arbor Partners in April 2000 and served as an Associate until June of 2001 when he was promoted to Senior Associate. Subsequently, in November of 2005, Mr. Beebe was promoted to the position of Partner. During his tenure with the firm, Josh has been actively engaged in sourcing, evaluating and conducting due diligence on investment opportunities, as well as monitoring and providing assistance to the Firm's portfolio companies. Mr. Beebe also serves on the Board of Directors of Bulbs.com and CMS Technologies. He has a broad financial and investments background, with significant multi-sector project management and transactions experience.
Prior to joining the Arbor Partners, Mr. Beebe led the Mergers & Acquisitions program of Health Care Solutions, Inc. (HCS), where for two years he directed the M&A initiatives of the company and successfully managed the closing of multiple transactions totaling in excess of $20 million in combined revenue. In addition, he was actively involved and instrumental in securing more than $30 million in total venture and bank capital to fund HCS' ongoing M&A program and to facilitate its internal expansion.
From 1995 to 1998, Mr. Beebe also served as an Equity Analyst for Roney & Company (Raymond James & Associates), where he evaluated the investment prospects of various companies in the energy, manufacturing and technology sectors and issued associated research reports to the firm's retail and institutional clients.
Mr. Beebe graduated from Hillsdale College with a Bachelor's degree in business administration, finance.