The Team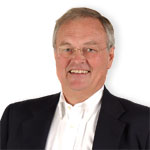 Donald J. Walker
Managing Director
Donald Walker served as Vice President of Sales and as Senior Vice President of Sales and Marketing at Comshare from 1974 to 1996. During this time, he successfully directed the company through the well-publicized transitions from timesharing to mainframe software and then from mainframe to client/server software. Mr. Walker was a key player in the introduction of executive information systems (EIS), a new software category that grew to a significant market leadership position. Mr. Walker was also instrumental in moving Comshare into vertical specialization by leading its thrust into decision support and supply chain management software for the retail industry. His successful integration of two acquisitions and his proven track record of partnering with other software companies helped Comshare to increase market share while creating barriers for the competition.
Mr. Walker is a private investor in several start-up companies. He was a seed investor in Network Express, which went public in 1994 and serves on the Boards of Directors for CMS Technologies, Bluespring Software, Bulbs.com, Cohesia, Sircon Corporation, and Knowlagent. Mr. Walker is also an advisor to The University of MichiganŐs Wolverine Venture Fund and a former Board member of the New Enterprise Forum.
Mr. Walker attended Holy Cross College in Worcester, Massachusetts, where he studied business. He received a BA in Philosophy from St. PaulŐs College in Washington, DC.