The Team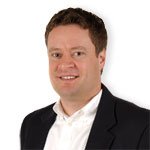 John Bolg
CFO
Mr. Bolg joined Arbor Partners in November 2000 as Associate and Manager of Finance/Investor Relations after working at the Firm as an intern from June 2000 to October 2000. Mr. Bolg manages the internal operations of the Firm, as well as performing due diligence on new investment opportunities and marketing analysis for existing portfolio companies.
Prior to joining Arbor Partners, Mr. Bolg was Visiting Instructor in Marketing at Miami University, where he taught the Capstone undergraduate entrepreneurship course for business administration concentrators. Mr. Bolg completed his MBA at Miami University (1999), where he received a merit-based, full tuition waiver Graduate Assistantship.
Mr. Bolg earned an A.L.M. degree with a concentration in psychology from Harvard University (1996). Prior to his graduate studies, Mr. Bolg served as New Business Analyst at Nationwide Insurance Enterprise in Columbus, Ohio, where he earned his Series 6 NASD license. Mr. Bolg is a graduate of Central Michigan University.